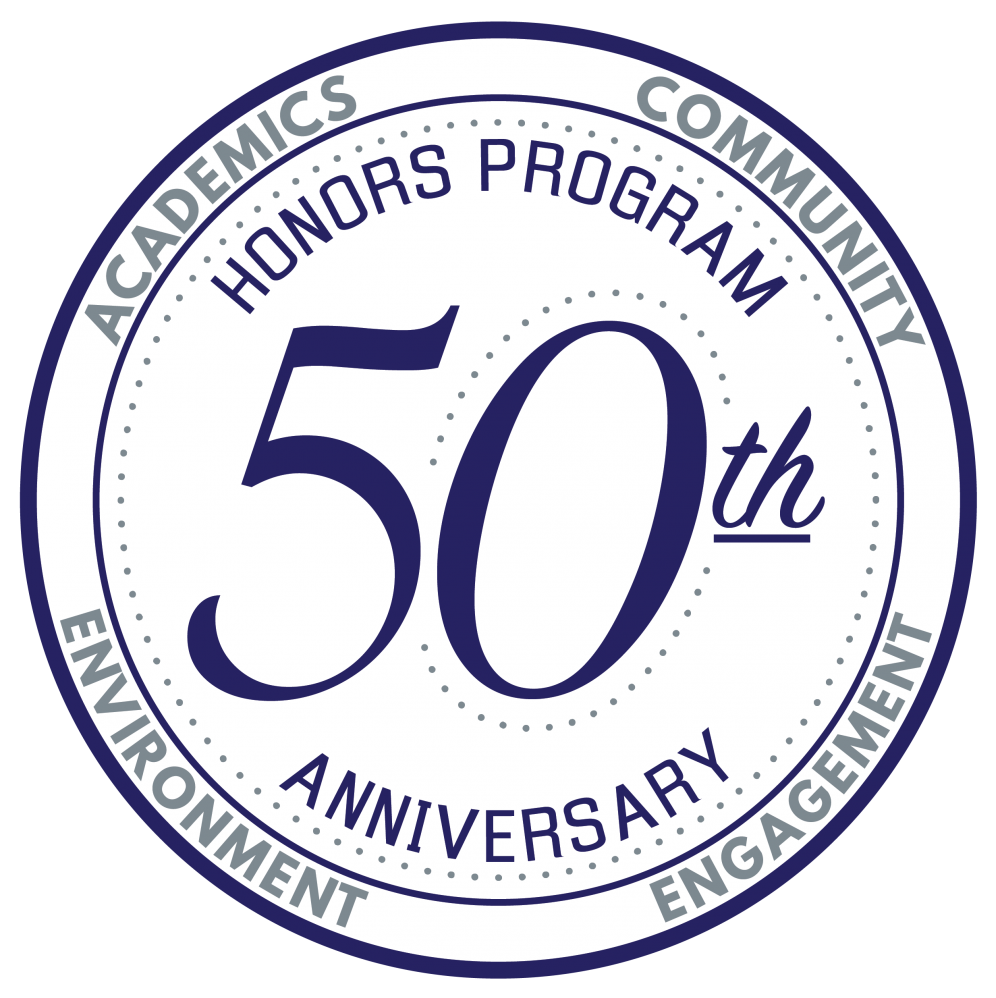 This year marks the 50th anniversary of the first graduating class of UConn's Honors Program. In 1963, President Babbidge challenged the University to compete for the state's and nation's brightest students. When asked how he would accomplish this, Babbidge said he would create an Honors Program. In 1964, UConn welcomed its first class of Honors students. We hope you will join us to celebrate them, and the thousands of alumni who have followed.
Past Directors of the Honors Program
Lynne Goodstein 2002-2012  |  Donna Fournier (Interim) 2001-2002  |  Michael B. Cutlip 1998-2001  |  Lawrence Gramling (Interim) Spring 1996  |  Cyrus Ernesto Zirakzadeh 1993-1998  |  John Manning, Jr. (Interim) Fall 1988  |  John Tanaka 1971-1993  |  George Raney 1970-1971, (Interim) 1975-1976  |  James H. Barnett 1967-1970  |  William C. Spengemann 1964-1967
We will be selling t-shirts with the 50th anniversary logo at various events. For more information, contact ellen,mayo@uconn.edu.
Honors Through the Years