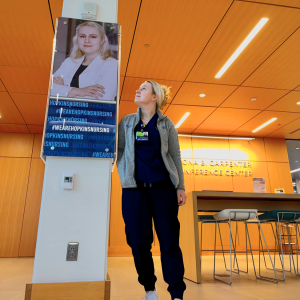 UConn Year of Graduation (Undergraduate): 2022
Undergraduate Major(s): Physiology and Neurobiology
Currently Employed By: UConn Pre-Medical & Pre-Dental Advising Office
Updates: Currently I'm a nursing student and will graduate with my Master of Science in Nursing (MSN) this August. Once I pass my boards, I'll officially be a licensed registered nurse. In addition to my current studies at Johns Hopkins School of Nursing, I've continued working part-time for my undergrad's Pre-Medical & Pre-Dental Advising Office. Through this role, I've grown my passion as a mentor, a communicator, and a social media creator. This ties in nicely with the social media account @nursetmillz. I love sharing pieces of my nursing journey with others and answering questions about nursing school. I want to use my platform to help highlight each healthcare professional's unique role by sharing my friends' stories and understanding why they chose X over Y or vice versa. I hope these posts will help others choose the career path that's best for them before investing their time and money into any particular road. 
---