Welcome to the

A message from Honors Program Director, Jennifer Lease Butts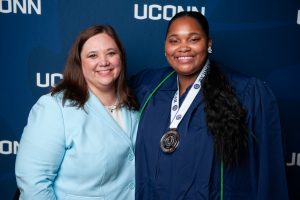 Welcome to the website for the Honors Program at the University of Connecticut. Whether you are a current student, a prospective student, a faculty member, an alum, or a family member, you will find information here that is tailored to your specific needs. In developing this site, our goal is to bring resources for success to your fingertips. The UConn Honors Program is a special place, and I hope this website will provide a glimpse into our community of scholars. Thank you for visiting, and I hope you will contact us if you have questions. We are happy to help in any way.
Best regards,
Jen 
Our Vision: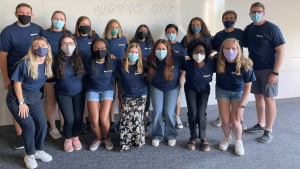 Our world needs leaders, creative thinkers, and committed citizens who are prepared to solve problems in ways that benefit the common good. Graduating as a University Honors Laureate and an Honors Scholar ensures that students develop expertise in their chosen field, apply that expertise through a thesis or creative project, and practice leadership beyond the classroom. Honors Huskies seek to change the world, and a UConn Honors education prepares and guides them to do just that.
To realize this vision, a theoretical framework for the UConn Honors Program was thoughtfully developed by a collective of academic experts. This framework informs the program's goals, practices, and assessment and provides a firm foundation to inform students that a UConn Honors education will prepare them to make unique contributions to their chosen fields and to the world.
The Honors Experience: A Community of Scholars
Engagement in the Honors Program offers undergraduates an enriched Honors experience through exploration, creativity, and leadership in academics and beyond the classroom.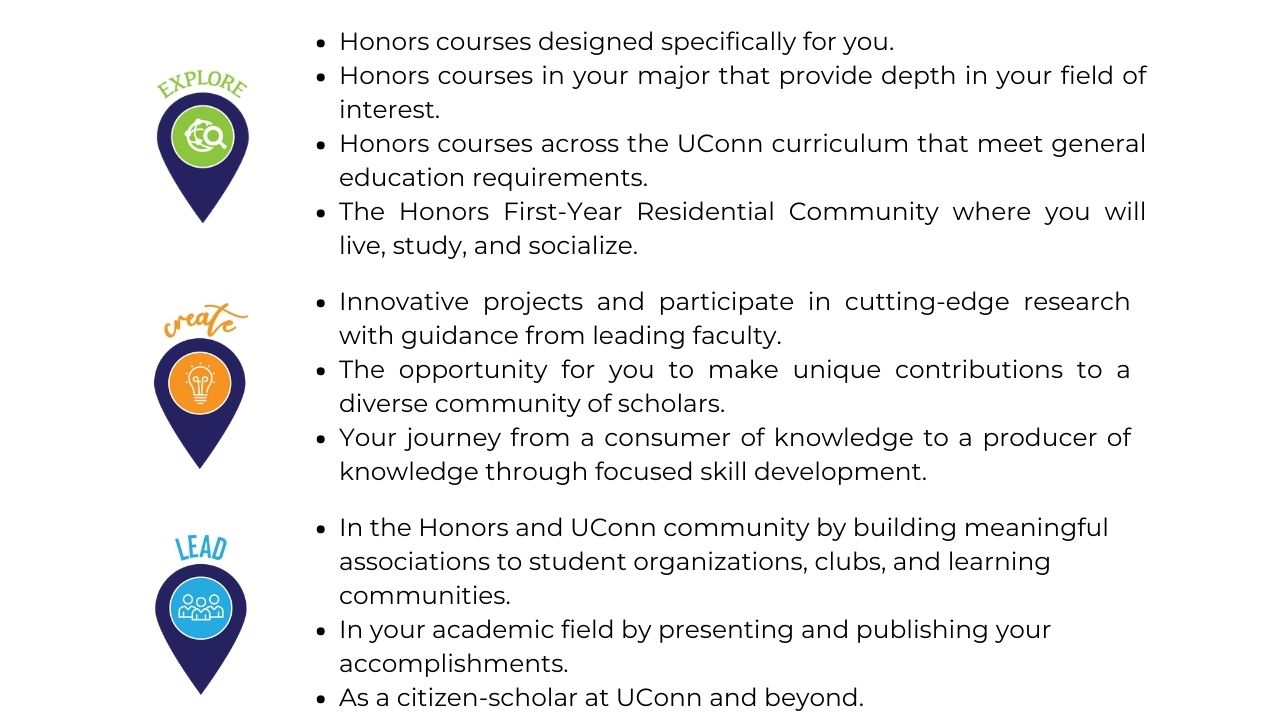 Why UConn Honors?

An Honors education at UConn transforms an already amazing UConn undergraduate education and enriches it. The Honors Community - students, staff, and faculty - serve as advisors and mentors who are committed to supporting you throughout your experience. Honors Huskies explore, create, and lead in a caring, inclusive, cooperative, and supportive space. Honors students graduate prepared to ask questions, solve problems, design solutions, and affect positive change in their fields and communities.
We invite you to discover more about the Honors Program by exploring this website. Below are a few quick links to get you started on your journey. A great place to begin is our About Us page. Current Honors Students can click here to quickly access information on Honors courses, housing and more. Please feel free to contact us with any questions you may have.
QUICK LINKS