To graduate as a University Honors Laureate, students must complete at least one academic enrichment experience, called Academics in Action, in which they demonstrate creative productivity in addition to or beyond that required by the thesis or capstone project. In order to meet this requirement, students must demonstrate in Portfolium how their experience meets the following criteria:
Academic in nature
Contributed to a scholarly community of learners
Connected to an academic field/major (not necessarily your selected major/field)
Referenced a course, theory, literature, and/or scholarship related to the experience
Representative of creativity or innovation
Involved in the creation of a defined product or contribution that is unique to the student
Referenced the individual contribution to the creation (what did you create/innovate?), context for creation (Why did you do it? Why is it creative/innovative?)
Shared with an authentic audience
Engaged with an audience that is appropriate for the creative product.
Allowed opportunity for audience to give some form of feedback (in person or in writing)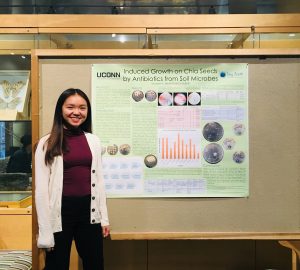 After reading the criteria and the examples above, are you still wondering if your experience may count for Academics in Action?
We recommend that you submit a draft of your Academics in Action reflection if you're not sure if your planned experience may qualify. A completed Academics in Action reflection will always need to be submitted after the experience is finished, but if you label your reflection "DRAFT Title of Experience," the Honors GPS reviewing it will know that you plan to resubmit and will only give feedback on the portions you were able to start. You can also meet with an Honors GPS!
Instructions for submitting Academics in Action reflection in Portfolium
Obtaining Space for UHL Requirements
Based on the nature of their Academics in Action or Leadership Experience efforts, students may wish to reserve a space on campus. If this is the case, students are welcome to explore the following options.
The Honors Guides for Peer Success (GPS) Team can reserve space in the Buckley Classroom or the Shippee Pequot Room for students. The Buckley Classroom is available for reservation if not already booked. The Pequot Room is available for reservation, if not already booked, between 6:00 PM and 10:00 PM on Tuesdays and Thursdays. If a student is interested in one of these spaces, they should email the Honors GPS Team at honorsgps@uconn.edu and include name, the space to reserve, the date and time of the requested reservation, and a description of the proposed activity. The Honors GPS Team will get back to the student about the space's availability.
If a student is interested in reserving another classroom or space on campus, they are advised to reach out to and work through a student organization with interests that align with the focus of the event or activity the student is putting on. An officer from this student organization will then need to fill out this form through Student Event Services to reserve the space. Students should be prepared to answer the questions listed in the form for the organization officer who is reserving the space for them. If a student needs help finding a student organization with similar interests, they are welcome to search UConntact, UConn's student organization directory.
Reserving space on campus is not always necessary, but without a reservation students run the risk of another organization reserving the space they wish to use. As always, the Honors GPS Team is available as a resource on a walk-in basis or via email during their office hours.