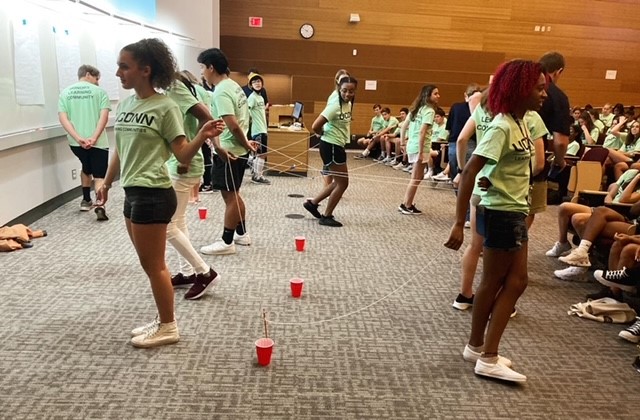 Congratulations ! You have accepted UConn's offer of admission, and you are on your way to being an Honors Husky. Please check out the links below for more information and next steps about all the exciting opportunities that await you in the UConn Honors Program.
You're Admitted as an Honors Husky!
Still Deciding?
UConn Bound? Great! You're an Honors Husky!
Overview & Fast Facts: Learn how you will "Explore, Create, and Lead" throughout your Honors Experience within a community of scholars. View Honors Fast Facts for information about Honors enrollment, graduation and enrichment opportunities.
Next Steps for Admitted Honors First-Years
You are about to begin an amazing journey, and we are thrilled that you have chosen to take it with us! We've created a detailed checklist of all the tasks for you to complete between now and fall semester. You can find it here. Basically, there are five important steps you need to take:
Questions? Reach out to us anytime: honors@uconn.edu.