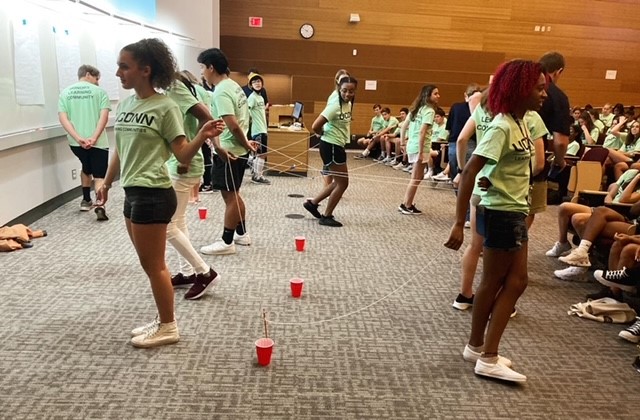 Congratulations!  As indicated in your UConn acceptance letter, you have been offered a place in our nationally-recognized Honors Program. The Honors Program Admitted First-Year pages are here to provide you with information about UConn's Honors Program and important next steps about your journey as a UConn Honors student.
Find out how you will Explore, Create, and Lead through the Honors Experience in a Community of Scholars. The Honors Fast Facts will provide you with information about Honors enrollment, first-years, graduates, and opportunities.
Student Profiles and Informational Videos
View these student profiles and videos to see how the UConn Honors Program will enhance your undergraduate experience.
Next Steps for Admitted Honors First-Years
The Admitted Honors First-Years Checklist will help you to navigate through the next steps.  Connect with us to ask you questions and learn more about the Honors Orientation sessions to prepare for the fall semester.  Please note: the Honors First-Year Reply Form must be completed by May 1.
Not Yet Admitted to the Honors Program?
All University of Connecticut applicants are considered for admission to the UConn Honors Program; there is no separate Honors Program application. UConn applicants learn of their admission to UConn and the Honors Program in the same acceptance letter. If you were not admitted to the Honors Program upon entry to UConn, there are other entry points to the Honors Program. Learn more about the Honors admission process here.