The University of Connecticut Honors Program was instituted nearly sixty years ago and has awarded Honors designations to almost 9000 UConn graduates. Approximately 2,300 students are currently enrolled in this vibrant community across all UConn's campuses in majors spanning all undergraduate schools and colleges. Led by Director Jennifer Lease Butts, guided by the Honors Board of Associate Directors, and supported by a dedicated staff, the Honors Program follows the principles set forth in its Board-approved theoretical framework. Engagement in the Honors Program offers undergraduates an enriched Honors experience through exploration, creativity, and leadership in academics and beyond the classroom.
Discover more about the Honors Program by exploring our website. Contact us with any questions.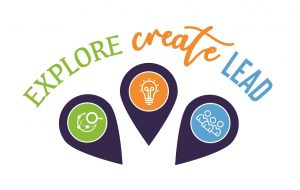 The Honors Experience: A Community of Scholars
Explore
Create
Cutting-edge research and creative projects under the supervision of leading faculty;
Your unique contributions to a diverse community of scholars;
Growth in your skills and abilities as you move from a consumer of knowledge to a producer of knowledge.
Lead
In your community through your commitment to student organizations, clubs, and learning communities;
In your academic field by presenting and publishing your accomplishments;
As a citizen-scholar at UConn and beyond.
Honors Fast Facts
Honors Program Enrollment
Honors students are enrolled across all UConn campuses majoring in a variety of undergraduate majors across the schools and colleges.
Honors Program by School & College - Preliminary Fall 2022
Total Enrollment: 2264
Honors First-Year Admissions
Entering first-years are invited to join the Honors Program at UConn Storrs and UConn Stamford. Offers are made at the time of UConn admission based on a holistic review of the first-year application. Each fall the Honors Program enrolls a diverse class of engaged scholars who bring unique contributions to the community.
Entering Honors First-Years: Fall 2022
Enrollment: 574 first-years
SAT/ACT: Test Optional
% High School Rank Average: 95%
In-State: 68%; Out-of-State: 32%
First-Generation: 28%
Valedictorians: 40; Salutatorian: 52
Merit Scholarships: 97%
Majors: 73 different majors across schools & colleges
Opportunities for Research, Creative Projects, & Professional Development
You will have opportunities to participate in research and creative projects as part of your Honors experience. Your involvement in research and creative projects will help you to develop into a leader in your field of interest.
Honors Graduation
The Honors Program graduates about 400 students each year with the Honors Scholar and University Honors Laureate awards. Whether you continue your education in graduate or professional school, begin a career, or join a service organization, the knowledge and skills you acquired through your UConn Honors education will prepare you for your next steps.
Honors Post-Graduation Plans and Awards
Graduate School
Brown, Caltech, Carnegie Mellon, Columbia, Cornell, Dartmouth, Duke, Harvard, MIT, NYU, Princeton, UConn, University of Michigan, Yale
Professional School
Boston University (Med, Law), Columbia, Cornell (Vet), Georgetown, Duke (Med), Florida (Vet), Harvard (Med, Law), Johns Hopkins (Med), Tufts (Med), UConn (Med, Dent, Law), Virginia (Vet), Yale (Med, Law)
National Scholarships and Fellowships
UConn students are prime candidates for competitive national and international scholarship and fellowship competitions including the Rhodes, Marshall, Mitchell, Goldwater scholarships and Fulbright grants.
Enrichment Programs
As an Honors student you can make the most of your time as an undergraduate at UConn through your participation in additional Enrichment Programs. Discover opportunities to make your undergraduate experience unique to your interests.