Below are profiles of past recipients of several Honors Scholarships. For more information about these and other scholarship opportunities please visit the Honors Scholarship website.
Past Oaklawn Scholarship Recipients:
---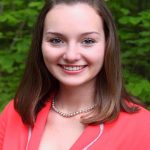 Angelika Muter is a junior in the Honors Program with a major in Allied Health Sciences and an intended minor in chemistry. She plans to attend medical school after she graduates. Angelika was successful the West Hartford regional campus of UConn for her first two years where she was an active member of the Pre-Medical Society, Peer PALS Program, and was a Husky Ambassador. Also, has been at admitted students receptions where she recommended students to apply into the honors program to enrich their academic experience at UConn. She loves to spend time with her family and friends in Farmington where she grew up.
---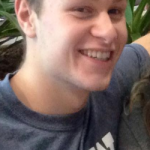 Garrett Soler grew up in Killingly, Connecticut, and originally studied Allied Health Sciences, but switched to Biomedical Engineering at the end of his freshman year. He hopes to pursue three minors in Mathematics, Physics, and Electronics and Systems. Garrett currently works with Professor Kazunori Hoshino in Hoshino Labs as an undergraduate researcher on a project focusing on an engineered solution to the disease hydrocephalus. Garrett works as a chemistry tutor at the Q center, and is a member of Eta Kappa Nu, the Electrical Engineering Honors Society. In his spare time he enjoys playing tennis, racquetball, and long distance running.
---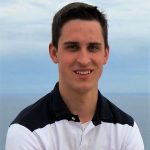 Jack Sullivan  is an Economics and Spanish double major who recently spent a semester abroad with UConn's program in Granada, Spain, fully immersing himself in the Spanish language and culture. There, he wrote a paper analyzing the economic and cultural effects of a government proposal to reform the Spanish workday. Passionate about sports, Jack plays on a UConn club hockey team and is a member of the SUBOG Sports Promotion committee and the Sport Business Association. He is interning with the Cape Cod Baseball League this summer. After graduation, Jack would like to attend law school.
---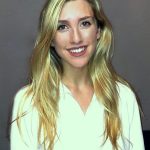 Margaux Verlaque-Amara is a Molecular & Cell Biology major and a double minor in Chemistry and Women's, Gender, and Sexuality studies. She currently conducts research focused on understanding the biological effects of the DNA adducts formed by nitroaromatic compounds that are suspected to be carcinogenic and mutagenic. She intends on attending medical school to receive an MD/MPH dual degree and go on to specialize in orthopedic surgery. Her other interests include health care policy, human rights, art history, and literature. She is an accomplished ballet dancer and fine artist.
---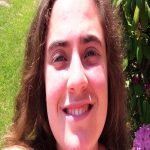 Paulina Cicchiello Anderson is from Colchester, Connecticut where she lives with her parents and younger sister. She is majoring in Human Development and Family Studies with a minor in Anthropology. She is currently on a path to get certified in Family Life Education. These past two years she was inducted into the National Society of Collegiate Scholars, Alpha Lambda Delta Honor Society, and the National S0ciety of Leadership and Success. During her free time she likes to play the guitar, sing and read.
---
Brittany Histing is in the UConn School of Nursing. This fall she will be completing her Pediatrics and Maternity Clinical in Cape Town, South Africa. She is carrying out her Honors research on Limited English proficient populations in U.S. health care. Recently, she was inducted into the Honors nursing society of Sigma Theta Tau. She was the president of Best Buddies for the past two years, and she participates in a variety of other clubs and activities on campus in including the ski and snowboard club, HuskyTHON, princess and the prom, and the Vagina Monologues. Outside of school she works as an ocean lifeguard at the beach and enjoys swimming and surfing in the ocean.
---
Laura Pendergast is a cognitive science major and psychology minor. This summer (2012) she is participating in the UConn Social Entrepreneurs in Guatemala study abroad program to improve her Spanish, learn business skills, and work with other students to make a lasting impact on the country. Through the Honors Program, Laura has enjoyed her time at UConn as a PATH Mentor and UNIV Facilitator. She is also very involved in ConnPIRG, a student advocacy group on campus. With ConnPIRG, Laura has run a campaign to get the university to commit to a zero waste policy, intended to drastically reduce the amount of trash generated and incinerated each year.
---
Karolina Sielewicz is a psychology major with a concentration in neuroscience. She is currently a research assistant in Dr. John Salamone's neuropsychopharmacology lab, where she plans on doing her research for her Honors thesis concerning the effects of drugs on the brain. Beginning in the fall of 2012, Karolina will be the secretary for UConn's Pre-Medical Society and an undergraduate coordinator for Medical School Mentors. Karolina hopes to attend medical school in the fall of 2014 after completing an extra year to finish her pre-medical studies. She is also a resident assistant for Honors students in Connecticut Commons.
---
Nellie Stagg has worked on campus as a resident assistant and as a teaching assistant to the Violence Against Women Prevention Program. She has studied abroad with the Honors Program in both Guatemala and South Africa, working with the micro-consignment model of sustainable development in the former, and teaching fifth grade English and art in the latter. She is the founder of UConn's branch of the ACLU as well as the People Watching Club. Nellie will graduate in May 2013 with a degree in sociology and women's studies; she hopes to work internationally in sustainable development and eventually teach.
---
Past William P. O' Hara Endowed Scholarship Recipients:
---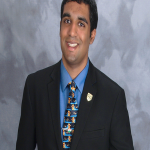 Anand Veeraraghav is a political science and sociology major. Born in the UConn Health Center, he returned full circle to UConn and is now a junior. He is passionate about politics, having co-founded his high school's Model United Nations in his senior year and joining MUN in UConn. He is also involved in the Law Society, Astronomy Club, and many other organizations. Musically, he is a violist in the UConn Symphony Orchestra and the Chamber Orchestra Club's treasurer, having played in youth orchestra for years, including performing in Carnegie Hall. He aspires to go to Law School after UConn.
---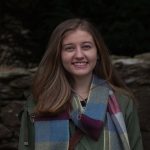 Rachel Feldman is currently a senior at the University of Connecticut receiving a Bachelor of Arts in Music studying voice. Raised in Cheshire, Connecticut, Rachel began her musical training at age 9 with the Elm City Girls' Choir based in New Haven. At UConn, she is the alto section leader for the Chamber Singers and Concert Choir. Her recent performances with UConn Choirs include Brahms Ein deutsches Requiem, Orff's Carmina Burana, and Beethoven's Choral Fantasy. Rachel is also serving her second term as the president of the UConn Choir's executive board, and plans to pursue graduate studies in choral conducting.
---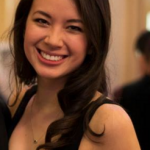 Tiana Piscitelli is a rising senior, double majoring in Biological Sciences and Spanish with a minor in Music.  In the spring of 2015, she studied abroad at the University of Granada, Spain for a semester where she lived with a host family and played violin in the University of Granada Symphony Orchestra.  With a strong passion for music, Tiana has spent her last three summers working as a counselor at Greenwood Music Camp, sharing her love for music with young aspiring musicians.  Tiana hopes to pursue a career in the field of healthcare in order to serve underprivileged populations around the world.
---