2015 Coordinators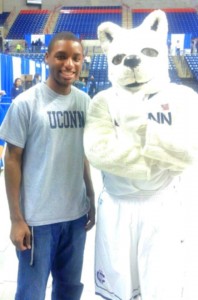 My favorite part of being a Husky includes the ability always meet new people from all walks of life and across all interests.  In addition to UConn's size, tight communities and close, lasting relationships with peers form.  There's a huge sense of pride that's apparent everyday especially during UConn traditions such as Homecoming Week and athletic games.  As a UConn student, you will have the opportunity to pursue any of your interests through the Honors Program, clubs, organizations, volunteering opportunities, internships, and research.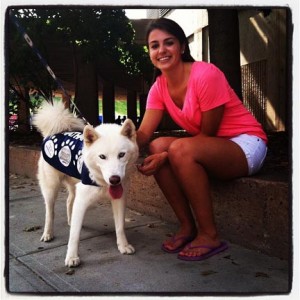 My favorite thing about UConn is its size and diversity. In such a large school, I interact with all kinds of people every day.  There are always other people who are also interested in things that you are interested in- just look at all of the clubs, sports, and activities we have on campus.  Through these things, students can join tighter communities that make a 17,000-student university feel like home.  Personally, the thing that helped me transition into college the most was being a part of the Honors community.  Faculty and advisors are always around to answer questions or just talk, and I loved living with other honors students with whom I shared similar interests and classes.  From the minute I stepped onto campus, everyone has been welcoming and brimming with campus spirit.  Everyone is proud to be a Husky- especially at all of our many sporting events! Go Huskies!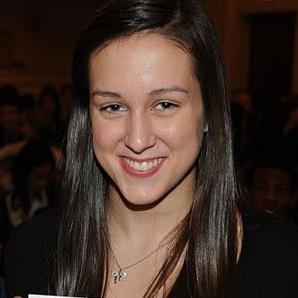 I am a freshman here in the University of Connecticut Honors Program. I intend to major in Molecular and Cellular Biology and minor in Spanish, and I am a part of UConn's pre-med program. On campus, I am involved in numerous clubs and organizations like Pre-Med Society, Global Brigades and the UConn Club Swim Team. I am also an active member of the Honors community by volunteering at many recruitment events as a HIPS Student coordinator, and I'm currently training to be a student facilitator in the freshman seminar course each first-year Honors student is require to take. In my free time I love to attend all UConn sporting events, especially basketball, and show off my Husky pride!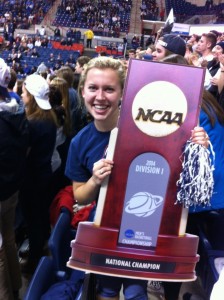 My favorite part about being a Husky is the limitless opportunities that are available to each student. Your college experience is reflective to the work you put into it, and I believe engaging in campus events, clubs, and organizations is the best way to begin! In addition to volunteering for HIPS, I play Club Field Hockey, am a member of the Honors in Business Association, and consider myself an avid basketball fan! Through these outlets, I have made fantastic friends and gained peer connections that have positively shaped my direction as a student. Get involved and have fun! Bleed Blue!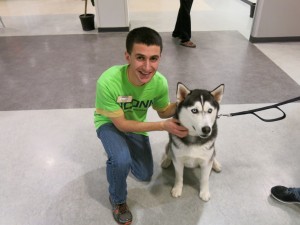 Being a Husky means many things-either you're pulling a sled in the Iditarod, you're wearing a winter coat all year round, or you go to UConn. Coming from a small town in western Connecticut, everybody knows that when you're a Husky, it only means one thing-you go to UConn. It is that sort of recognition and pride that sets UConn apart. You can meet so many different people and engage in truly thought provoking study while at the University. As a member of the Honors Program, you have a smaller family nestled within the larger student body. This gives you a small campus feel at a larger university. In addition, there is a wide variety of extra-curricular activities to get involved with which will enrich your college experience. I hope you all will come to UConn and get to experience first-hand what a special place Storrs, Connecticut truly is. Go Huskies!!!!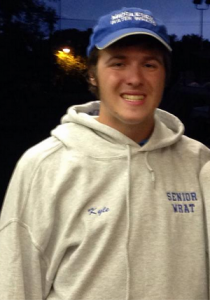 Kyle Terracciano, Honors Student, Class of 2018, Chemical Engineering Major, Mathematics Minor
I am a freshman in the University of Connecticut Honors Program.  I am currently majoring in Chemical Engineering with a minor in Mathematics.  On campus, I am a member of the American Institute for Chemical Engineers and I volunteer for the Northeast Regional Science Bowl, one of the largest events of its kind in the country  Over the summers, I coachcompetitive swimming in my hometown of Middlesex, NJ.  I stay involved with the Honors Program by helping organize events for prospective honors students as a HIPS Student coordinator.  I am also currently in training to be a UNIV 1784 facilitator for next year.  What I love about UConn is all of the amazing academic opportunities provided for students and the abundance of school spirit.  Go UConn!
---