Steven Strongwater, M.D.
Chief Executive Officer of Stony Brook University Medical Center
Health Care Reform and the Future of Medical Education
Tuesday, April 12, 2011, 7:00 pm, Student Union Theatre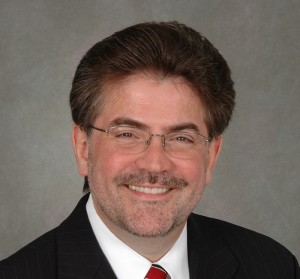 Dr. Steven Strongwater became the Chief Executive Officer of Stony Brook University Hospital in 2007. Prior to this, he served as Associate Dean for Clinical Affairs, the Director of Clinical Operations, and Hospital Director for the University of Connecticut Health Center from 1996 to 2006.
Over the years, Dr. Strongwater has worked on a broad range of issues including performance improvement, faculty governance, clinical resource management, patient safety, and clinical outcomes. He trained at SUNY Upstate Medical Center in Internal Medicine and the University of Michigan in Rheumatology. He is boarded in both Internal Medicine and Rheumatology, serving as a founding fellow of The American College of Rheumatology, and is actively engaged nationally through a variety of professional associations.
Deeply committed to quality and performance improvement as well as models to improve patient satisfaction and employee morale, Dr. Strongwater has been recognized for incorporating the latest medical innovations into the academic medical center. He was instrumental in Stony Brook University Medical Center receiving the Healthcare Association of New York's (HANYS) Pinnacle Award for Quality and Patient Safety and the Nassau Suffolk Hospital Council's inaugural Excellence in Patient Safety Award, both in 2009.
View Dr. Strongwater's presentation or lecture (video courtesy of UCSPAN).
Return to The John and Valerie Rowe Scholars Visiting Lecture
---