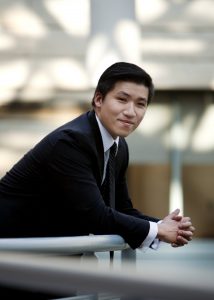 Eric Feigl-Ding, PhD
Founder/Director of ToxinAlert.org
Faculty at Harvard Chan School of Public Health
Chief Health Economist at Microclinic International
Founder of Campaign for Cancer Prevention
Wednesday, April 19, 2017 at 5:00 pm in the Student Union Theatre
Dr. Eric Feigl-Ding is an epidemiologist, nutritionist, and health economist. His research focuses on disease risk, digital technology, social networks, public health policy, and economics of prevention. He is principal investigator of several randomized trials in Kentucky, Denmark, and Jordan. Projects for which he is the PI, CEO, or executive director have received more than $10,000,000 in funding. His more than 100 publications in journals such as the New England Journal of Medicine, The Journal of the American Medical Association, and the Lancet have been cited more than 20,000 times.
As founder of the Campaign for Cancer Prevention in 2007, he led the first online crowdfunding effort to raise more than $500,000 for medical research. This resulted in features in Newsweek, The New York Times, and Chronicles of Philanthropy. He led a two year investigation into the safety of the drug VIOXX.
Dr. Feigl-Ding has been featured in four books and in Craig Newmarks' 16 People and Organizations Changing the World in 2012. His work was thrice named 'Best of American Heart Association' and he received the 2012 Outstanding Young Leader Award from the Boston Chamber of Commerce, the 2015 American Heart Association Grundy Excellence Award, and the 2014 Global Health Project of the Year from the Consortium of Universities for Global Health.
Return to The John and Valerie Rowe Scholars Visiting Lecture