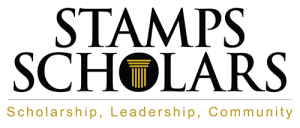 Class of 2027
| | |
| --- | --- |
| | Matthew Francoeur '27, Exploratory (ACES), from Norwalk High School in Norwalk, CT was a National Merit Semifinalist. While at Norwalk, he was involved in volunteer work with the school's National Honors Society, was a section leader violinist, and was a member of the track team. Matthew achieved the rank of Eagle Scout. He hopes to pursue other volunteer efforts with the Music Mentors Club at UConn and also be involved in research in material science and chemistry to apply his academic interests to practical applications. |
| | Aditi Malpure '27, Molecular and Cell Biology, (CLAS) from South Windsor High School in South Windsor, CT. Aditi is excited to be a part of UConn Nation with its diverse and supporting community. She is also grateful to be a part of the Specialized Program in Medicine at UConn. At UConn she hopes to get involved with Huskython, a dance team, Hindu Students Organization, and Care Cakes. Her goal is to become a pediatrician and study abroad and she is grateful for the Stamps scholarship and the assets it will provide in achieving her goals. She has completed research in Molecular and Cellular Biology in the past and is hoping to continue exploring new areas of research. |
| | Thatcher Slocum, '27, Materials Science and Engineering (UENGR), attended Conard High School in West Hartford, CT. During high school, he was co-captain of Conard's Math Team and Science Olympiad club, a volunteer peer mentor and trumpet tutor at a local elementary school, and an intern at the Jackson Laboratory. At UConn, he plans on pursuing an additional degree in French and intends to research materials for sustainable applications. He plans on using his Stamps enrichment fund to research sustainable materials and to study abroad. Outside of academics, Thatcher enjoys hiking, birdwatching, reading, and spending time with friends and family. |
Class of 2026
Precious Akugue '26, Biomedical Engineering (UENGR). Precious is a Nigerian-American from Manchester, CT who attended Great Path Academy at Manchester Community College. She is on a pre-med track with a planned concentration in Biomaterials and Tissue Engineering. Her career goal is to become a world-renowned obstetrician gynecologist with a subspecialty in infertility.
Emily Laput '26, Marketing (BUSN) & Communications (CLAS), from Woodland Regional in Beacon Falls, CT. On campus, she is involved in Women in Business, Women's Center Programming Committee, Survivor UConn, Marketing Society, Honors in Business Association (HiBA), and Confetti for Kids. So far, she has raised over $12,000 for local charities through her various fundraising efforts; she plans to continue coordinating fundraisers and volunteering. Emily plans to use her enrichment funds to study abroad in Australia or Iceland as well as Alternative Breaks/Service Trips.

Update as of fall 2023: On campus, she is involved in Survivor UConn, Presentation Club, Outing Club, and Community Outreach. So far, she has raised over $12,000 for local charities through her various fundraising efforts; she plans to continue coordinating fundraisers and volunteering. During the summer 2023, Emily used her enrichment funds to complete a Communications internship for a nonprofit in Massachusetts. Emily plans to use her remaining enrichment funds to study abroad in Australia or Iceland as well as Service Trips.

Sidharth Masarur '26 Biomedical Engineering (UENGR), graduated from South Windsor High School in South Windsor, Connecticut. He was a leading contributor on the robotics and Model United Nations teams, holding high-value positions on both. Sidharth also started his own organization that has helped serve countless individuals during the past few years and continues to make plenty of other essential contributions to the community. As a member of the Special Program in Medicine, Sidharth aspires to become a neurologist, and hopes to utilize the Stamps Scholarship to research neurological conditions and study abroad, continuing his lifelong mission of service.
Class of 2025
Joshua Akosa '25, graduated from Newington High School in Newington, Connecticut. He was active in the school's music and sports programs, specifically volleyball and indoor track. Additionally, he cofounded Stop the Stigma: Start the Conversation, a new club dedicated to raising awareness about mental health and substance abuse around the school. He is now majoring in physiology and neurobiology and minoring in computer science. Joshua plans to use the Stamps enrichment fund to study abroad and attend leadership conferences.
Lisa Liang '25 graduated from Daniel Hand High School in Madison, CT, where she founded the Build Bright Beginnings Club for helping the local homeless population and was active in various other clubs including tutoring and math team. At UConn, she is involved in organizations for helping the homeless and tutoring students in an afterschool program. As a chemistry major with an interest in biology, she hopes she can give back to the community through improving human health and medicine in the future. She hopes to use the Stamps Scholarship to do research and study abroad. In her spare time, she loves to draw, run, and hang out with her friends and family.

Update as of fall 2023: Since coming to UConn, Lisa has become involved in drug delivery and development research in the chemistry department. She is also passionate about serving her peers as the Vice President of the UConn Honors Council and loves volunteering with the Windham Heights Afterschool Tutoring Program. On campus, Lisa has enjoyed going to the rec center, cheering on UConn basketball in Gampel Pavilion, and exploring various SUBOG events with friends.

Kaila Lujambio '25, a graduate of Mercy High School in Middletown, CT, has been recognized as a dedicated student, avid athlete, and passionate leader of diverse social justice initiatives. Kaila was the founder and leader of "A Butterfly of Love" that distributed face masks and handmade cards to 8,500 frontline workers and people at risk. She has worked in two dental practices and volunteered at health clinics. She is pursuing a degree in Allied Health Sciences and is part of the Special Program in Dental Medicine.

Update as of fall 2023:  Kaila has been conducting regenerative dental research through the Health Research Program (HRP) with Dr. Mina at the UConn School of Dentistry. Currently, she is writing her thesis based on her research work. She has been working as a peer leader teaching assistant for Organic Chemistry and providing student tutoring for Biology 1107. She is also the co-founder and president of the Crafting Care club and an ambassador for the College of Agriculture, Health and Natural Resources. She is a player of the women's soccer club, currently serving as vice-president. Their team proudly finished Runner-Up at the Nationals Championships in Foley, AL, 2021 and Austin, TX 2022.

Sarah Nowacki '25 graduated from Newtown High School in Sandy Hook, CT, and was the captain of the varsity volleyball and indoor/outdoor track team. She is a Physiology & Neurobiology major and is considering a minor in psychology. Sarah plans to go to medical school to become either an ER doctor or neurologist. She is a member of UConn's club volleyball team and enjoys running and drawing in her free time. During her time at UConn, she hopes to conduct research about mental health and/or neurological disorders.
Julia Purcell '25 graduated from Killingly High School in Killingly, CT where she was Class President, Varsity Tennis Captain, Student Council President, Link Crew President, a Model United Nations Co-Leader, Band Officer and trumpet player for her school's Symphonic and Jazz ensembles, and a youth religious education teacher at her local parish. Julia is a Molecular and Cell Biology major and is currently learning French. On campus, she is a member of Huskies for Haiti, the American Medical Student Association, French Club, Doctors Without Borders, and HuskyTHON Rising Leaders. She hopes to use her Stamps enrichment fund to conduct laboratory research and study abroad in France. Julia is passionate about community service and plans to volunteer in an underserved West African region before becoming involved in an organization such as Medecins Sans Frontieres, Doctors Without Borders. She hopes to attend medical school to become an OB-GYN or dermatologist.
John Paul Oei '25, graduated East Catholic High School in Manchester, CT, as Peer Minister, Historian of The Tri-M Music Society, Student Ambassador, NHS Member, President of Jazz Band, and Captain of Cross Country and Indoor and Outdoor Track teams. He is an accomplished competitive Irish Step Dancer and Black Belt in Tae Kwon Do. John Paul is pursuing a bachelor's degree in Finance with hopes of entering the insurance industry. He currently is a member of RunUC running club and one of UCONN's all-male acapella groups "A Completely Different Note". John Paul loves to surf, play piano, and enjoys spending time with friends and family.
Pranav Seshadri '25 graduated from Simsbury High School, Simsbury, CT. He was very active in the performing arts, holding leadership positions in Tri-M National Honor Society, International Thespian Society, and leading the school's Men's Acapella group. Pranav is a pre-med Exercise Science major with research interests in resistance training, biomarkers of inflammation, and using exercise as an intervention in cancer treatment. On campus, he is a member of UConn's very own Conn-Men, and he is passionate about giving back to the community through many of the organizations he is a part of.

Update as of fall 2023: Pranav has since shifted focus and dedicated more time into his research in neurophysiology and signal processing alongside taking point on business development at Solvandria Foundation, a nonprofit CRO. He is a founding team member of the Hillside Ventures STEM fund and also co-founded an early-stage diagnostics startup called ImmuneScanner. He hopes to complete his PhD in Bioengineering before pursuing a career in life sciences venture capital, where he will source Bio/MedTech investments.
Class of 2024
Olivia Crawford '24 graduated from Ledyard High School in Ledyard, CT, where she participated in varsity soccer and track and was a national representative for New London County 4H camp. She is currently a Physiology and Neurobiology major contemplating a minor in neuroscience. With this, I hope to go to Physician Assistant school to specialize either in dermatology or neurology. With the Stamps enrichment award, she hopes to be able to study abroad.
Jasmine Johnson '24 graduated from Hamden Hall Country Day School, Hamden, CT, and was active in her school's theatre program and held leadership positions in clubs like Multicultural Student Interest (MSI) and her school's chapter of Rho Kappa National Social Studies Honors Society. Jasmine is a mechanical engineering major whose future career plans currently consist of her pursuing the creation of prosthetics and maybe other medical devices. She hopes to use her scholarship money to study abroad to learn how other countries approach engineering. In her time at UConn, she hopes to cheer on the basketball teams in Gampel and conquer the climbing wall in the Rec Center.
Quinn McAndrew '24 graduated from Newtown High School, Sandy Hook, CT, and was captain of NHS Science Bowl and a tournament organizer in the northeast region. Quinn is a computer science major with additional interests in mathematics, politics, and writing. Quinn hopes to concentrate in software design and participate in research on campus. In their free time, Quinn likes to read and listen to music.

Update as of fall 2023: While studying at UConn, Quinn has completed minors in Mathematics and Political Science. They work as a teaching assistant in the computer science department, and also work as a part-time software engineer at Eversource. On campus, Quinn likes to play pick-up volleyball and is a member of UConn's Gaelic Athletics team. After graduating, Quinn hopes to work as a software developer and potentially go to law school.

Peter Spinelli '24 is pursuing a dual degree in Business Management and Communication at the University of Connecticut where he also serves as a Senator within the Undergraduate Student Government. Peter is an avid runner and music fanatic with hopes of studying abroad in Europe and pursuing a career in film, television, and media.
Class of 2023
| | |
| --- | --- |
| | Thomas Alvarez '23 graduated from Trinity Catholic High School, Stamford, CT, active in the Crusader Players Theatre Club and a cross country runner. Thomas is an English major who is still deciding his future career plans, currently choosing between a career in academia and a potential interest in law. He is an avid Ultimate Frisbee player, a Scouter, and a theater fanatic with plans to spend a semester abroad in London. |
| | Sean Murphy '23 graduated New Milford High School, varsity soccer player, Simply Smiles volunteer and ELL program coordinator at his high school. He is a psychology major contemplating a second individualized major in philosophy and religion. Sean would like to pursue a doctorate in theology and eventually teach at a university. He hopes to use his scholarship money to study abroad in Greece. He is also an avid soccer fan and enjoys creative writing. |
| | Shreya Patel '23 graduated from Mark T Sheehan High School in Wallingford, CT, Vice-President of the Student Council, varsity tennis, cross country team and junior varsity soccer player. Shreya would like to earn a BS in Physiology & Neurobiology and, eventually, attend medical school to become a neurosurgeon or cardiothoracic surgeon. A soccer and tennis enthusiast, Shreya also loves to play violin in her spare time. |
| | Elisa Shaholli '23 graduated Wolcott High School, Book Bandits (WHS Book Club) founder and president, public library volunteer, varsity lacrosse player & Juvenile Diabetes Research Foundation volunteer. Elisa would like to either pursue a career in academia or the public health sector. Recently selected as a Critical Language Scholarship recipient to study Turkish, in her free time, she loves scouring Homer Babbidge library, reading about Turkish history, and going to festivals and shows. |
Class of 2022
| | |
| --- | --- |
| | Danielle Cross '22, Stamps Family Charitable Foundation Scholar, is a freshman majoring in Psychology with plans to double major in either Urban and Community Studies or Political Science. She is interested in studying the psychological and political effects of different laws on those in lower-income urban settings, especially the African American and immigrant communities. She is a member of the Cru Christian group and Debate Team who enjoys running and reading in her free time. |
| | Christopher Sacchi '22, Stamps Family Charitable Foundation Scholar, is a freshman who is considering majoring in Biomedical Engineering and Chemical Engineering. Outside of engineering, he enjoys learning about other languages and cultures, and would like to study abroad while at UConn. He also enjoys serving others, having spent time tutoring and attending service trips while in high school. He hopes to get involved with serving the UConn community. |
| | Olivia Lemieux '22, Stamps Family Charitable Foundation Scholar, is a freshman in the Honors Program, majoring in Environmental Science. She is interested in research and innovation in sustainability. Outside of class, she is involved in the Horticulture Club and Badminton Club, as well as various service clubs around campus including CareCakes and Give. She is passionate about increasing environmental awareness as well as giving back to the community through service events. |
Class of 2021
| | |
| --- | --- |
| | Ajitha Chivukula '21, majoring in Biology, is known by peers and faculty alike as a vivacious, funny yet dedicated young woman, interested in languages, literature and science. Her driving intellectual passion is the pursuit of medicine. Her goal: "To advance the discovery of effective cures or treatments for conditions such as Metachromatic Leukodystrophy (MLD) and diffuse astrocytomas is my purpose in choosing medicine for a career." |
| | Calvin Colby '21, is pursuing his interests in math skills in the Mechanical Engineering program. A Governor's Scholar and recipient of the Princeton Book Award, he was President of Mu Alpha Theta Honor Society at his high school and commissioner of a fantasy football league - learning relationship, leadership and negotiating skills in an intense competitive environment. |
| | Christopher Jacobs '21, a Computer Science & Engineering major with a passion for solving puzzles, he was a founder of the AAE Challenge Club, an A-Team member of the Capitol Area Math League and took part in a two-year internship at the Connecticut Science Center where one of his exhibits is on display. |
| | Edouard Quiroga '21, has a passion for languages (French, Spanish, Italian, German and Japanese) and engineering. He applied to and was accepted to the prestigious Cooper Union Summer STEM Camp, where he helped design, build and test parts of their Formula SAE car. His ambition to design and build automobiles, preferably in Europe, led him to the Mechanical Engineering program here at UConn. |
Class of 2020
| | |
| --- | --- |
| | Jonah Garcia '20 is an avid musician who initially thought he would pursue a career in the sciences. Upon arriving at UConn, he discovered how exhilarating the world of professional music is and he is now pursuing a major in music education. He was selected to participate in the prestigious choral program with the King's Singers in London in the summer of 2017 and will take what he learned there and apply it to his future music teaching career. |
| | Maura Oei '20 is studying Actuarial Science-Finance with future ambition to pursue an MBA after she attains her Fellowship for the Society of Actuaries. As a Stamps Scholar, she has been able to participate in an internship program in Hartford and pursue study abroad at University College Dublin in Ireland. |
| | Sarah Schatz '20 has ambitions to be a respected and influential businesswoman, able to make a positive impact on the world by utilizing her studies in Accounting in the School of Business. A member of Delta Sigma Pi and active in community service, she is interested in UConn's service-learning trips that prepare students for lifelong social action. |
Class of 2019
| | |
| --- | --- |
| | Eric Pan '19 is studying biomedical engineering as part of the Special Program in Medicine at UConn, and has plans to attend medical school. Eric looks forward to becoming involved in research as well as in clubs, and hopes to study abroad as a Stamps Scholar. An avid percussionist and piano player, Eric also enjoys a relaxing run or an intense match of tennis. |
| | Sricharan Kadimi '19 is fascinated every day by the wonders of modern science, medicine, and mathematics. Studying chemical engineering and looking forward to medical school, he is continuing to explore scientific research. A member of the Special Program in Medicine, Sricharan hopes to advance his skills as an EMT by volunteering locally and abroad. He also is an accomplished runner and violist. |
Class of 2018
| | |
| --- | --- |
| | Bridget Mary Oei '18 is interested in studying environmental and biomedical sustainability, and potentially heading to medical school. As a Stamps Scholar, Bridget looks forward to developing leadership skills and studying abroad. Bridget is active in the arts as an accomplished Irish and classical ballet dancer and teacher, a fiddler, violinist and pianist. Bridget also sails and surfs. |
| | Annie Maclachlan '18, salutatorian of her high school class, wants to graduate from the Neag School of Education special education program. She led her school's Best Buddies club and has been a volunteer docent school teacher, a peer counselor and a youth board of directors member for a local nonprofit youth and family services bureau. Annie also is a clarinetist, dancer and horseback rider. |
Class of 2017
| | |
| --- | --- |
| | Ashwini Joshi '17 dreams of attending medical school. She is studying biomedical engineering and plans to use some of her funding to study abroad in France. This high school valedictorian, community volunteer, student leader and athlete chose UConn because of the Honors Program, Stamps Scholarship, and undergraduate research opportunities. |
Return to the Stamps Scholarship page