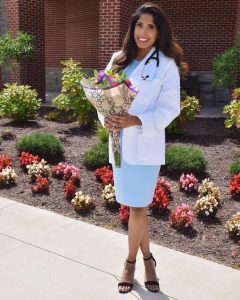 UConn Year of Graduation (Undergraduate): 2018
Undergraduate Major(s): Cognitive Science
Currently Employed By:
Updates: After graduating from UConn in 2018, I moved to West Virginia and started medical school at WVSOM. I am currently in my second year here and life has changed quite a bit. I went from being super involved with clubs and extracurricular activities in undergrad, and now most of my time is spent studying. Academics can be tough but I love learning clinical skills and applying what we are learning to real life situations. I am involved with a few organizations at my school, including being VP of the National Osteopathic Women Physicians Association (NOWPA). Other than that, nothing else is new, besides the fact that most of this year will be me preparing for my national board exams in May/June. If anyone wants to learn more about osteopathic medicine or applying to DO schools I am happy to help!